Arc
Arc is a British based team of ground breaking designers and engineers, pioneering electric machines. Their hand crafted Arc Vector is the world's most advanced fully electric motorcycle of its kind. Limited to just 399 units, the Arc Vector is the perfect balance of sustainability, performance and aesthetic mastery, truly reflecting the Arc philosophy.
Background
Arc initially contacted Vault IP at the start of 2018. Following their spin out from Jaguar Land Rover they were keen to identify a local intellectual property firm who could support them across the whole breadth of the IP landscape whilst also providing specialist knowledge in engineering.
Vault made a shortlist of three firms and impressed Arc with their understanding of the product itself and the commercial challenges facing a start-up with significant Research and Development (R&D). In addition, Arc liked their flexible and affordable approach to managing IP and saw that it would dovetail well with the peaks and troughs of growing a fledgling company. These elements, coupled with a good match in both the personalities and attitudes of the companies, made Vault the right choice for Arc.
First steps
Setting out as a start-up with a highly innovative, luxury product can be precarious and as such Arc was keen for Vault IP to help them prevent larger firms stealing their ideas. They wanted to identify and protect the key IP in their company to put them on the best footing for entering a highly competitive market.
Arc's conception within an innovation incubator presented some unique challenges in mapping out the IP landscape - specifically in terms of what Arc could legitimately claim as their own. Once these boundaries were established, Vault worked with Arc to identify what could be protected, through what means and, most importantly for a start-up, what would provide the highest value for the cost involved. This allowed Vault to draw up an IP strategy and timetable for Arc in line with their budget and business objectives.
Implementing the IP Strategy
Arc's IP strategy encompassed the three main areas of IP; patents to protect the functional aspect of the motorcycle, registered designs to protect the appearance and trade marks to protect the associated brand names and logos.
Registered designs
Arc was keen to grow the hype around the Vector through a series of impactful teaser images. However, releasing the images into public domain ahead of registering the design in the UK would have weakened Arc's ability to protect the design of the motorcycle elsewhere. Understanding Arc's ambitions to sell their products internationally, Vault worked to get a UK registered design application filed at short notice, before the teaser images were released, to act as the 'stake in the ground'. This would ensure that gaining any equivalent rights in countries such as China and the USA was still possible.
Once the UK registered design application had been made, attention turned to overseas design protection. From reviewing the target countries, there was a lot of overlap with those covered by the Hague System, a single international system for registering designs across multiple countries. Vault recommended this approach due to the significant cost savings it would provide.
Patents
As well as being a well designed, aesthetic product, there were several innovations around how the Arc Vector worked that also warranted protection. The crucial upfront work that Vault carried out was analysing what product features could be protected with patents and, with the patent process being long and costly, what could be achieved and deliver the highest value to Arc.
Once these features were identified, a UK patent application was prepared and filed with Arc's technical input. It is Arc's intention to extend protection outside the UK, and Vault is working with them to realise the most cost-effective way of achieving that.
Trade marks
Arc was keen to retain its original company name of ARC, whilst understanding from Vault that this could potentially be tricky when it came to registering UK and International marks. Vault's Trade Mark team initially prepared UK applications for both the ARC name and the ARC logo across four different classes of goods and services.
As expected, both applications received objections from third parties and Vault advised on a strategy of limiting the specifications of the goods and services in the classes away from the interests of those companies objecting. This proved to be worthwhile, with all oppositions being settled outside of full opposition, which would have been costly and time consuming. Both the UK name and logo were registered in September 2018.
In line with Arc's commercial aspirations, international protection for the ARC logo was also sought. As with the international designs, Vault made use of the cost-effective Madrid Protocol (the 'international trade mark').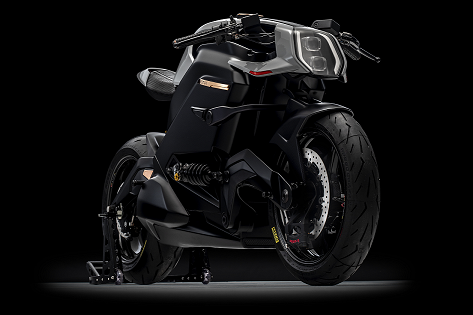 Moving forward
Much of the IP strategy implemented by Vault is yet to run its course, as obtaining IP protection is typically a lengthy process. So far, Vault has managed to identify and apply for protection for Arc's key IP assets, and continue to move them towards grant.
Arc admits that the process has been a learning experience, but the supportive and open approach from Vault has built a strong base of trust between the two parties. Moving forward Arc will continue to be a R&D intensive operation and see Vault as an integral part of the team in helping them to assess and manage the ongoing protection needed.
Quote from Ollie
We couldn't have asked for a better IP partner than Vault IP. Put simply, they have taken away the stress of how we protect the key elements of our business. They have also taken the time to break down the complexities of IP law for us and it is this open, honest approach, together with their flexibility, as to why they will continue to remain a key part of Arc's future. Ollie Evans, COO, Arc